Gabrielle N. Helix is the Domestic Violence Resource Prosecutor for the Alabama Office of Prosecution Services, supporting District Attorneys' Offices and Law Enforcement throughout Alabama.

Gabrielle is a resource for law enforcement,  fellow prosecutors, and other professionals who need assistance with domestic violence or other co-occurring crimes.  Gabrielle travels the state educating law enforcement, prosecutors, community groups, and groups dedicated to decreasing domestic violence crimes. 

She continues to prosecute domestic violence cases including charges of sexual assault, child abuse, and family violence. The cases are referred to the DVRP from the Attorney General's office or Alabama DA offices.
Gabrielle chairs the OPS DV Resource Council and participates in the Juvenile Resource Council and the Crimes Against Children Resource Council. She participates in multiple federal and state initiatives such as Project Safe Neighborhoods' through Operation Safe Families within the Northern District of Alabama.  She is a steering committee member and partner of the  Firearms Technical Assistance Project.
Before her current position, she served as an Assistant District Attorney for Madison County, working exclusively in the Sex Crimes & Family Violence Unit, co-located at the National Children's Advocacy Center. During her tenure at the DA's office, she was a frequent speaker for OPS, community groups, and organizations.  She also served as a faculty trainer for the NCAC. She has written for local and national publications and served as an expert for local news outlets.

Gabrielle joined the DA's office leaving behind her private law practice. As a private practitioner, she defended those charged with domestic violence, sexual violence, and crimes against children.  Gabrielle also represented clients in family law matters, juvenile dependency, and delinquency cases.  She was a certified Guardian ad litem in criminal, dependency, and custody cases but also in wrongful death and medical malpractice actions when juveniles were involved.
These are the very same issues she concentrates on today, just from the other side of the "v."  This unique background enables her to recognize and speak to issues on both sides. She can also draw from civil and family law experience to address issues that affect investigation and prosecution.
Gabrielle volunteers her time mentoring high school students through the TNAchieves program which assists young people with the college application process. She previously volunteered as the Juvenile Drug Court Legal Advocate, assisting the Drug Court team.  The Alabama Bar Association recognized her through the Pro Bono Honor Roll for her work with the Volunteer Lawyers Program and the HEROES program.
While in law school on an honor scholarship, she received the Most Outstanding Student Award and served as the Vice-Chancellor of Sigma Delta Kappa Legal Honor Society.  She graduated summa cum laude and was Salutatorian.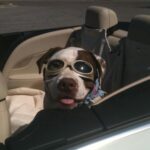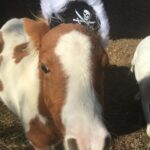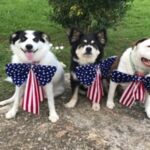 Prior to practicing law,  Gabrielle worked under the auspices of the Ambassador
to the Kingdom of Saudi Arabia at the US Embassy in Riyadh. She was also certified in Washington D.C. as a protocol consultant.
 After her time in the Kingdom, she worked as a journalist working for ABC and NBC affiliates and as an independent print media writer.
Gaby and her husband, Bruce have been married for 30 years. They have three adult children and two grandchildren. They share their home with three rescue pups and three rescue cats, a chicken, and a miniature horse, named Butter.